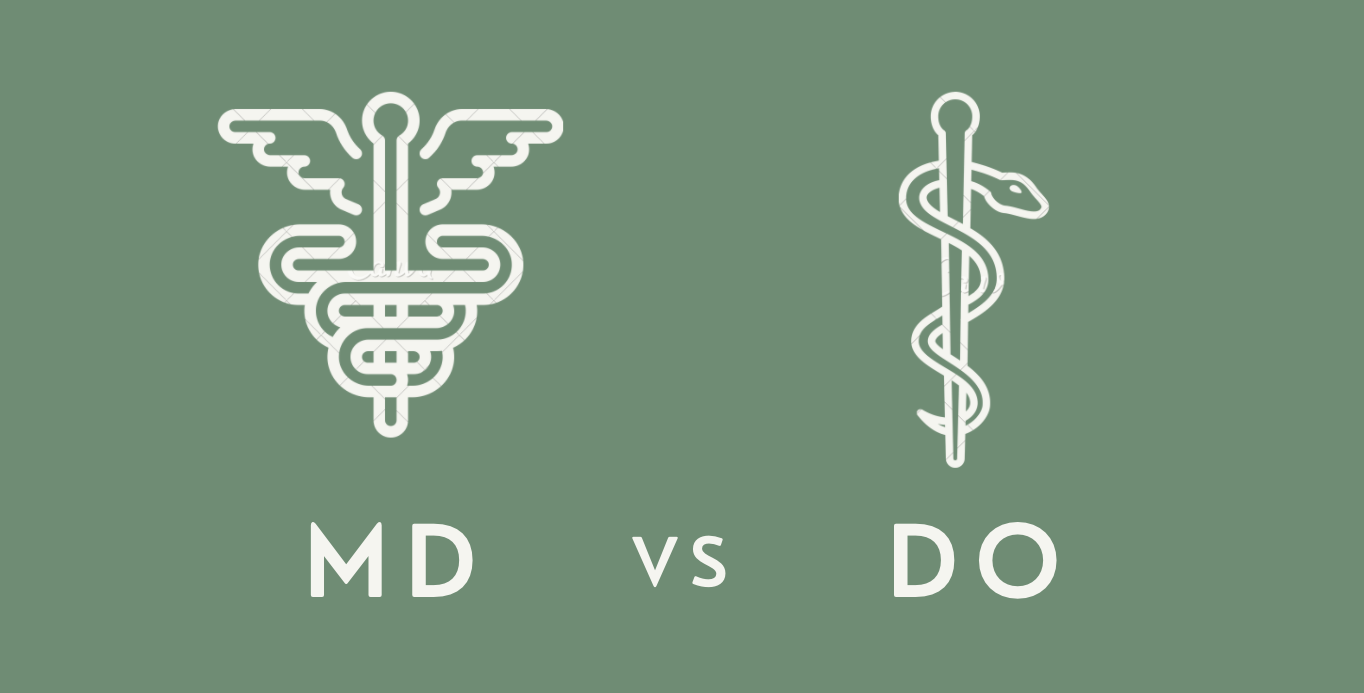 By MV, senior BS/MD advisor
Today I wanted to share some insight into the important differences between BS/MD and BS/DO programs. The Perfect Med helps students every year successfully with both BS/MD and BS/DO programs but several parents have questions about the difference between the two.

More information about BS/MD or BS/DO programs, scholarships, and financial aid can be found by contacting us: contact@theperfectmed.com or call 617-398-PREP [617-398-7737]. Call or email us today for your free 20-minute consultation!

Let's start off with what the two degrees stand for: M.D. Medical Doctor and D.O. Doctor of Osteopathic Medicine. The biggest difference is that MD focuses on the diagnosis and treatment of disease while DO's put a greater emphasis on the mind-body-spirit and receive certification for Osteopathic Manipulative Treatment which allows them to have a more hands-on approach with their patients. According to the AMA, around 75% of medical students pursue an MD vs 25% pursue DOs.

Historically, DO programs are slightly less competitive. The GPA and MCAT scores for DO admissions are lower. DO schools have an average acceptance rate of 6-8%, while for MD schools it is 3-4%. Prior to 2020, there was a separate residency match for MDs and DOs doctors. However, in 2020 this changed and now MD and DO students can apply for the same residency programs. The PGY-1 match rate for the U.S. MD seniors was 92.8 percent while the match rate for U.S. DO seniors is 89.1 percent. Both MD and DO seniors matched into the primary care specialties such as family medicine, internal medicine, and pediatrics. However, for more competitive specialities such as neurosurgery MD match rate is 73.6 percent while DO is 42.9 percent.

Another difference is that MD physicians have full practice rights worldwide, whereas DO physicians currently have them in roughly 50 countries and partial practice rights in many other countries. However, if primarily practicing in the US, DOs have the same medical practice rights MDs.

Overall, both the MD and DO approach to medicine is highly valuable for treating patients. I always tell my students that if they know 100% they want to pursue a primary care speciality (or pursue internal medicine and then do a fellowship) then apply to both BS/DO and BS/MD and choose whichever option is a better fit for them, taking into consideration school location, cost, etc. For students that are unsure which specialty they want to pursue or know they want to pursue a competitive speciality (such as surgery, radiology, dermatology, etc) apply primarily to BS/MD programs and if you do not gain acceptance then consider the premed route.
If you are a high school student interested in applying to BS/MD or BS/DO programs, The Perfect Med team is here to help. Please reach out to learn more about our services or any other questions you may have!