Everything you need to know about The College of New Jersey/New Jersey Medical School's 7-year BS/MD Program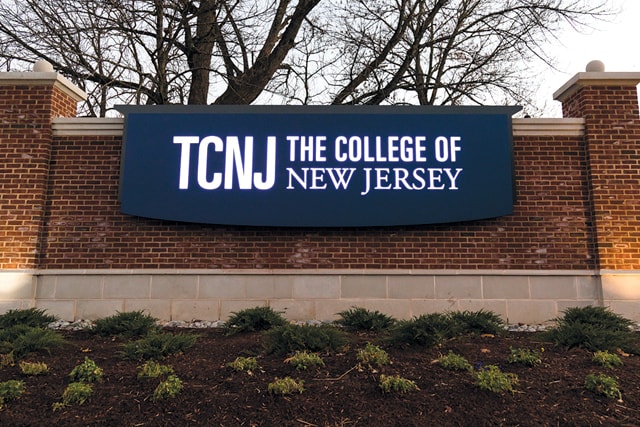 By: JM, current student
Overview
The College of New Jersey's (TCNJ) 7 year Accelerated BS/MD program with Rutgers New Jersey Medical School (NJMS) is a program that is offered to motivated, academically brilliant students who are committed to pursuing a career in medicine. Three years are spent at TCNJ and the other four years are at NJMS. Students are allowed to choose from a wide variety of TCNJ undergraduate majors such as, but not limited to, Biology, Chemistry, History, Biomedical Engineering, Computer Science, and Economics.
Admissions
Typical Program Statistics
# of students who apply: 400
# of students academically eligible to interview: 200
# of students who receive an interview at TCNJ: 100
# of students who receive an interview at NJMS: 80
# of students who are accepted into the Seven-Year Program: 40
# of students who enter program Fall semester: 20
Recent average SAT of accepted students: 1534
Recent average GPA of accepted students (Unweighted): 4.72 or 100.05%
Requirements to apply:
Students must have a minimum SAT score of 1500 from ONE TEST DATE or a 34 or higher composite ACT score
Students must be in the top 5% and have an unweighted GPA of 4.5 or 95%, depending on how the school evaluates grades
SAT II and AP tests are optional to report
Newly added for the 2018-2019 cycle: Students will be given a supplemental application if they meet basic requirements and based on the supplemental application, it will be determined if student receives first TCNJ interview.
Interviews:
TCNJ interview: The student will go on a tour of TCNJ with 2 current BS/MD students. Then, the student has an interview with a faculty member at TCNJ. Out of state students may opt to have a phone interview instead. This is typically a 30-minute interview. Interview format is very simple, relaxed, and one-on-one.
NJMS interview: If the TCNJ interview is favorable, the student will be invited to interview at NJMS. All invited applicants must attend this interview in person. Students can choose a date from available interview dates. This interview is with a faculty member at NJMS and usually lasts around an hour (however this can vary from interview to interview). Either before or after the interview, the applicant is given a tour of the main building by a current student.
Undergraduate experience:
Students are free to choose from majors other than biology; however, majoring in biology allows for most students in the program to finish earlier than the typical 3 years. Although finishing early does not allow for the student to matriculate to NJMS early, the free time off allows for students to pursue unique opportunities such as study abroad in places like Spain, Italy, Oxford and more and research internships across the United States. Students are also encouraged to join extracurricular clubs.
Personally, I was on a dance team and joined a Greek organization. Other activities my friends pursued include student government, ultimate frisbee, tennis, and research at TCNJ.
I am spending my free semester before medical school doing research as a coordinator in a hospital. Upperclassmen as well as advisors were there for me every step of the way, encouraging me to pursue my other interests as well as guide me throughout my time at TCNJ. This program is financially a great choice, and the decision to finish a semester or more early also saves tuition and allows for the opportunity to earn money through a full time job before medical school.
Why TCNJ?
TCNJ has a great culture and the tight knit community. The campus is not too big or too small, allowing for a great student to professor ratio and the ability to see familiar faces around campus all the time. There are constantly events throughout the campus like the yearly fall and spring concerts that bring celebrities such as Kesha, 21 Savage, and Designer. There are multicultural events held nearly every week which have food and performances put on by students. Because of its prime location, TCNJ students enjoy going to Philadelphia or Princeton during the weekends with friends. TCNJ is also affordable. As a public school, TCNJ offers low-cost tuition to NJ residents. Furthermore, the program tends to give substantial scholarships to its students. The number of out of state students in the program is growing year after year as well!
Undergraduate Program requirements:
It is very rare for students in the program to not matriculate to NJMS. Advisers constantly work with you to make sure you're staying on top of the requirements and the matriculation rate to NJMS of the program students is nearly 100%.
The requirement for matriculation into the medical school including completing the three-year undergraduate curriculum at TCNJ in an approved major, and earning a 3.5 (B+) cumulative and science average GPA EACH semester;
Earn a B or better in each of the basic science courses required by the Medical School (Foundations of Biological Inquiry, General Chemistry I/II, Organic Chemistry I/II, and Physics I/II);
Earn no grade below a C in any course;
Take the Medical College Admissions Test (MCAT) no later than the SPRING of the third (and last) year at TCNJ. There is no minimum score required; and
If you are not a U.S. citizen or permanent resident, you must obtain U.S. citizenship or permanent resident status by the time you ENTER NJMS.
Medical School Experience
NJMS is known for its academic experience and balance between classroom learning and real world learning. NJMS uses a patient-centered, organ system approach alongside giving early clinical experiences to students. There are 3 phases. Phase 1 is Foundations of Medicine, which consists of Core Biomedical Curriculum and Capstone. Phase 2 begins in May of the second year with core clerkship experiences. Lastly, Phase 3 consists of acting internships and clinical immersion electives. These 3 phases allow for the students to gain much exposure to the various fields within medicine to finally make the decision of what specific career to pursue.
A new option that NJMS is starting for the newest entering class is an Accelerated 3 Year Primary Care MD program. The program just began as an effort to address the current national shortage of primary care physicians in the US. Interested students can apply to this program, and about 5 students will be accepted for the specialties of Internal Medicine, Pediatrics, or Combined Medicine/Pediatrics (Med Peds) before the start of their first year of medical school.
NJMS has a 98% match rate with students going into a wide range of residencies including Thoracic Surgery, Interventional Radiology, Ophthalmology, and Anesthesiology. Hospitals that were matched to include Yale New Haven, Mayo Clinic, Duke, and University of Pennsylvania.
Why BS/MD?
Because of the flexibility of this program, I could pursue my other interests without the pressure of doing typical pre-med activities and constantly worrying about my GPA and MCAT. Furthermore, with the ability to finish my undergraduate curriculum early, I was able to delve into a real job which will give me useful patient experiences that will help me at medical school. Furthermore, gaining acceptance to NJMS, a school known for its goal of working with diverse communities, fits with my goals as a physician.