Everything you need to know about University of Cincinnati's Connections Dual Admissions Program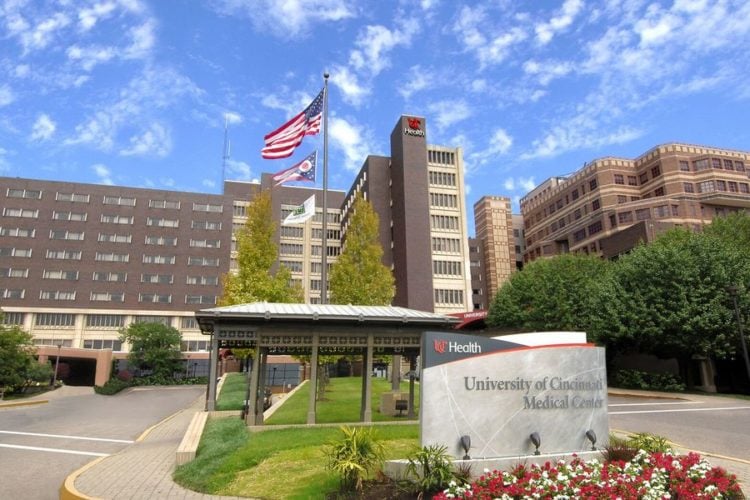 By: Toral V., medical student
Overview of the program:
University of Cincinnati's Connections Dual Admissions Program is an 8 year combined BS/MD program that is offered to highly motivated, academically talented, and intellectually curious students who are committed to a career in medicine. It is a non-accelerated baccalaureate / MD program through the University of Cincinnati and University of Cincinnati College of Medicine.
Program Statistics & Admission Requirements (entering Class of 2018):
Completed Applications: 277
Students Entering Program: 10
Average SAT: 1476
Average ACT: 33
Average GPA (unweighted): 3.99
Ohio vs. Non-Ohio Residents: 8 to 2
Male vs. Female: 3 to 7
Requirements to Apply:
ACT: 29 minimum OR SAT: 1300 composite (not including writing)
*Connections Dual Admissions Program considered the highest ACT or SAT score and does NOT super-score multiple test administrations
Students must be admitted to University of Cincinnati undergraduate college to be eligible for the Dual Admissions Program.
Interview Day
Roughly 28-32 students are interviewed for this program in total. Students are able to pick from one of two interview days provided. Dual Admissions interviews candidates through Multiple Mini Interviews (MMIs). This format consists of roughly six to eight interview encounters that last eight to 10 minutes. Each encounter is centered on a scenario and is evaluated by its own rater (interviewer). Many of these encounters are "what would you do in the following scenario" or "discuss these issues with the interviewer." These encounters focus on issues such as ethics, teamwork, communication, and opinions on health care issues. This format give students an opportunity to think quickly and critically. Students can relate to their previous educational, leadership, and health care experiences to answer these questions successfully. Doing practice MMIs prior to interview day can be helpful, as it can identify nervous habits and also help students feel more comfortable and relaxed.
Example Scenario:
Universities are commonly faced with the complicated task of balancing the educational needs of their students and the cost required to provide learning resources to a large number of individuals. As a result of this tension, there has been much debate regarding the optimal size of classes. One side argues that smaller classes provide a more educationally effective setting for students, while others argue that it makes no difference, so larger classes should be used to minimize the number of instructors required.
Discuss these issues with the interviewer.
Undergraduate Experience:
Students typically spend 4 years at the University of Cincinnati; through Dual Admissions, students are required to either 1) major in the Medical Sciences program of 2) minor in Medical Sciences program.
The Medical Sciences program is based in the College of Medicine and provides a select group of students with integrated academic, experiential, and mentored opportunities that will prepare them for a career in medicine.
Students in the Dual Admissions Program are also accepted into the University Honors Program. The University Honors Program comprises the top 7% of University of Cincinnati's undergraduate students. Students are able to take interdisciplinary courses that focus on community engagement, creativity, global studies, leadership, and research. Students can also develop their own experiential learning opportunities based on their own interests in goals.
Students in this program enjoy the flexibility to pursue various opportunities within and outside of medicine. For example, as an undergraduate, I was able to pursue a B.S. in Biological Sciences and minor in Fashion Design by taking courses at University of Cincinnati's Design, Art, Architecture, and Planning Program as well as Parsons, The New School for Design. I was able to take multiple global studies programs offered through the Honors Program, including an architecture study tour in Dubai, UAE, an oil-painting intensive course in Rome, Italy, and an ecology research course on the Amazon River in Brazil. In addition, I was able to pursue my research interests in melanoma at the College of Medicine, and received course credit as well as funding for my work through the Honors program as well.
Throughout this process, I worked very closely with advisors in the College of Medicine, the undergraduate college's Pre-Professional Advising Center (PPAC), and the University Honor's Program who helped ensure my success in the program.
Undergraduate Program Requirements:
Program Requirements:
AMCAS-calculated 3.50 cumulative GPA and 3.50 BCPM GPA (Biology, Chemistry, Physics, Math)
Graduate from University Honors Program
Complete either Minor in Medical Sciences or the Major in Medical Sciences
Obtain MCAT requirement on a single test administration; limit of 2 MCAT administrations that will be averaged to determine if minimum required score has been met
Complete undergraduate degree requirements in 4 years (allow 5 years for students in Biomedical Engineering due to co-op requirement)
Graduate Experience:
Many students in the past have taken advantage of the graduate programs offered at the University of Cincinnati. I was able to complete my bachelor's degree in 3 years, and pursued a Master's in Public Health before I matriculated into medical school. Other students in the program have pursed Master's in Business Administration before starting medical school as well.
University of Cincinnati College of Medicine is known for its strong clinical program, student services, and research. The university uses an integrated curricular approach and a variety of teaching modalities such as lab, small group discussion, team-based learning, and lectures.
The first two years are based in biochemistry, genetics, physiology, and pathology of disease with an organ-system based approach. During year 3, students rotate through 7 core clerkships including Pediatrics, Internal Medicine, Family Medicine, Psychiatry, OB/Gyn, Surgery, and Neurology. In year 4, students pursue rotations in their field of interest as well completing active internships in internal medicine. University of Cincinnati College of Medicine is ranked 44th for medical research. The pediatrics program was ranked 3rd best in the country.
University of Cincinnati students are well prepared for their national board examinations. The Class of 2018 had a USMLE Step 1 average of 241 (national average 228).
Residency Match:
Over the past 3 years, BS/MD students have match various specialties including plastic surgery, radiation-oncology, ophthalmology, dermatology, anesthesiology, medicine-pediatrics, and pediatrics.
Why Dual Admissions?
This program has allowed me to fully pursue my interests within and outside of medicine. The undergraduate curriculum was challenging yet flexible enough to explore opportunities I didn't think were possible as a "pre-med." The Honors Program was an exceptional opportunity to work with interesting students across all majors, and pursue coursework locally and abroad. Through my medical education, I feel well prepared to pursue residency and attain my future career goals.