Everything You Need to Know About Drexel University's 8-Year BA/BS+MD Early Assurance Program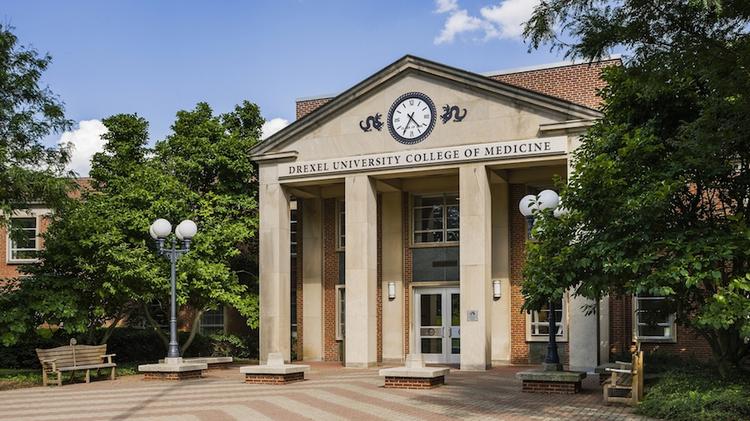 Overview of the Program:
Drexel University offers an 8-year combined BA/BS+MD Early Assurance Program with Drexel University College of Medicine. This program is designed for highly motivated, overachieving high school graduates committed to pursuing a career in medicine. While the program is not accelerated, it offers many benefits over traditional pre-medical tracks and through the co-op experience, separates itself from other similar programs nationwide.
Requirements to Apply:
Have a minimum 3.5 GPA on a 4.0 weighted scale (subject to change)
Have a combined SAT score of at least 1420 on the SAT (for Evidence-based Reading and Writing and Math sections) or a minimum ACT score of 31; submission of an SAT Subject Test is strongly recommended, preferably in the sciences, but all Subject Tests will be reviewed.
Admitted Students' Statistics:
Average SAT: 1538
Average ACT: 34
Average GPA: 4.43
Undergraduate Program Requirements:
Maintain at least a 3.6 GPA in all coursework, including all BCPM classes (all biological sciences, chemistry, physics, and math) with no grade less than a C.
Complete a minimum of 100 hours of service
Complete a six-month co-op (20-40 hours of work per week) in research, clinical, or health informatics, health law, or bioengineering.
Complete 12 quarters with at least 12 credits (including two STEM courses) per quarter
The MCAT is required prior to matriculation into the College of Medicine. Students must receive a minimum MCAT score of 511, including:
128 or better in chemical and physical foundations of biological systems
127 or better in critical analysis and reasoning skills
128 or better in biological and biochemical foundations of living systems
128 or better in psychological, social, and biological foundations of behavior
Undergraduate Years – Drexel University:
Students typically spend 4 years at Drexel University and major in one of the following: biological sciences, chemistry, psychology, engineering, or biomedical engineering. However, there are also opportunities to minor in another subject if the student chooses to do so.
During the undergraduate years, BS/MD students benefit greatly from knowing that they have a seat reserved in medical school as long as they perform well in classes and on the MCAT. This allows them to use their time outside of class to explore other opportunities that otherwise may not be possible for pre-medical students. For example, during my 3 undergraduate years (the program was previously a 7-year program), I was able to study abroad twice, in San Jose, Costa Rica and London, UK. These experiences shaped my understanding of global health and led to my eventual internship at World Health Organization during medical school. I also started the first pre-medical fraternity on campus, served on the executive board of student government, and served on the executive board of a service fraternity on campus. Other students in my year were involved with clinical and basic science research, global health mission trips, dance teams, club sports, musical ensembles, and much more.
One aspect of Drexel's program that differentiates it from similar programs across the country is the co-op experience. While co-ops traditionally were not part of Drexel's program and I personally never had the opportunity to do one, I saw many of my friends at Drexel do co-ops and found myself envying them. Drexel's co-op experience is deeply engrained into the university's culture and I'm really glad that the BS/MD program now includes this tremendous opportunity. Through the co-op experience, BS/MD students are able to work for 20 weeks consecutively in the healthcare industry as an engineer, scientist, or clinical researcher. During this time, they have no academic requirements, do not pay tuition, and can actually make a considerable amount of money. In addition, this experience will look great and help you stand out when applying to residency programs.
Medical School Years – Drexel University College of Medicine:
In medical school, all students take the same courses. The first two years are centered on classroom learning with some basic clinical skills training spread throughout. In Year 1, students learn about the "normal" human processes via classes such as anatomy, genetics, neuroscience, biochemistry, histology, and physiology. In Year 2, students focus more on the "abnormal" via classes such as pathology, microbiology, pharmacology, introduction to clinical medicine, and introduction to clinical psychiatry. Students also take courses in the socioeconomic determinants of health such as bioethics, biostatistics, community and preventive medicine, ambulatory medicine, business of healthcare, and a variety of different electives.
Years 3 and 4 are more focused on clinical, hands-on learning in the hospitals and clinics. During Year 3, students rotate through the core clinical clerkships: Internal Medicine, General Surgery, Ob/Gyn, Family Medicine, Psychiatry, Pediatrics, and Neurology. During Year 4, students are required to complete a rotation in Emergency Medicine and choose a specific pathway based on their specialty of interest. The majority of the year is spent completing rotations required by pathway, away rotations, elective rotations, and residency applications.
Many students also choose to pursue dual-degree programs, such as MD/MPH, MD/MBA, or MD/PhD. There are also various tracks that students can pursue for certificates based on their interests such as research, business, women's health, and community service.
Drexel students are well prepared for their USMLE national board examinations. The Class of 2019 had a USMLE Step 1 average of 236 (national average 229).
During medical school, students at Drexel participate in a wide variety of extracurricular activities. Personally, during my time in medical school, I have conducted clinical research in orthopaedic surgery, created a mobile app, started the first-ever interdisciplinary biotech incubator at Drexel, worked with a national non-profit, interned at World Health Organization, and served on the executive board of Drexel's HOP clinics. Other students in my class have conducted research in other fields, participated in global health mission trips, conducted a city-wide comprehensive NARCAN outreach program, led 6 clinics in under-served areas of Philadelphia, led interest groups, and much more. Many of my classmates, including myself, have also run marathons and completed triathlons and one of my classmates holds the world record from combined deadlift, squat, and bench press in his weight class. It is safe to say, that whatever your interests, you are bound to find a community at Drexel, which boasts one of the largest medical school classes in the country at approximately 250 students per year.
Where do Drexel BS/MD students match?
In recent years, BS/MD students at Drexel have matched into a variety of different specialties including radiology, anesthesiology, neurosurgery, internal medicine, ophthalmology, general surgery, orthopaedic surgery, pediatrics, emergency medicine, otolaryngology, and interventional radiology.
Why Drexel BS/MD?
The BS/MD program has allowed me to grow tremendously professionally and personally.
Professionally, it allowed me to pursue many opportunities that were not readily available to other pre-med students during my undergraduate years. In medical school, I found that there was a tight-knit community amongst BS/MD students of all years and I personally leaned on the help of older students to seek out research opportunities and academic guidance. Likewise, I have now helped many students in the years below me find research in orthopaedic surgery and with USMLE board exam studying.
Personally, many of my closest friends are BS/MD students and I have no doubt that we will continue to be friends after medical school. We met when we were all freshmen in college and a year from now, many of us will be doctors. It is truly remarkable to see how we have all transformed over the years and even more compelling given that we have been on this journey together. The BS/MD program at Drexel is more than just a group of individuals striving towards a common goal – it is a community.