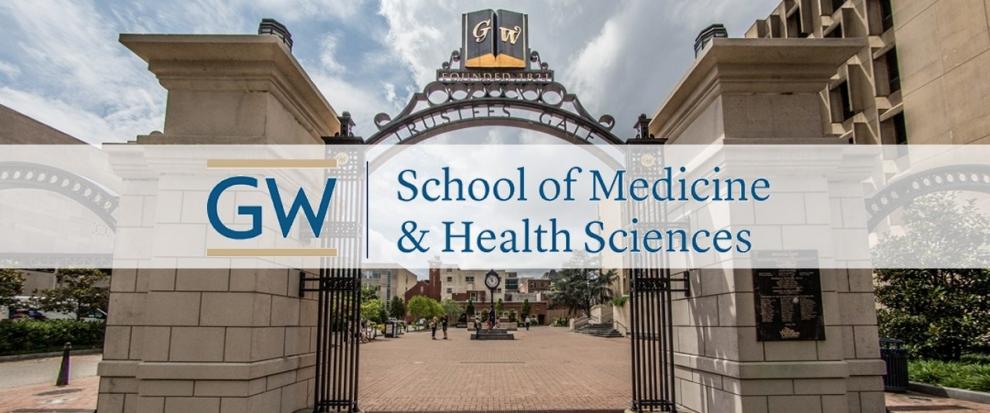 By MZ, a current GW 7 year BA/MD program student
More information on GW's 7 year med program or any BS/MD program can be found by contacting us: contact@theperfectmed.com or call 617-398-PREP [617-398-7737]. Call or email us today for your free 20-minute consultation!
OVERVIEW OF THE PROGRAM
George Washington University offers a Dual Seven-Year B.A./M.D. Program with GW's School of Medicine and Health Sciences. The joint program is designed for high school students who embody academic excellence, leadership in extracurricular activities, community service engagement, hands-on patient experiences, and have a commitment towards medicine. This accelerated program offers incredible opportunities in the heart of D.C., providing students with unmatched medical opportunities compared to other accelerated and non-accelerated medical programs across the globe.
ADMISSIONS REQUIREMENTS
Typical Statistics:
# of students who apply: >1,000
# of students who receive an interview: 30
# of students who are accepted into the Seven-Year Program*: 15
# of students who enter program: ~10
*students may be admitted off of a waitlist
Requirements to Apply:
Students should complete either the SAT or ACT. Highly competitive scores (90th percentile) are expected. Unweighted GPAs must be in the 90th percentile as well, depending on individual high-school grading scales.
Interview Day:
The few applicants that are invited to interview will engage in a series of events on interview day. Interview day consists of a welcome breakfast, a tour of campus, an engaging undergraduate lecture, and an interview with SMHS faculty. During the COVID-19 pandemic, interview day has temporarily moved to a virtual experience for prospective BA/MD applicants.
UNDERGRADUATE PROGRAM REQUIREMENTS
Students are required to maintain a minimum GPA of 3.6 (on a 4.0 scale). One year of coursework in Biology, Physics, General Chemistry, Organic Chemistry – all with laboratory experience. Biochemistry is also required. Students must achieve a "B-" or better in all science coursework. Lastly, BA/MD undergraduate students must pursue clinical opportunities, advancing their interest in healthcare.
The program allows students to select their own major, whether it be science or non-science. However, students must earn their Bachelor's degree through the Columbian College of Arts and Sciences (CCAS). Students must complete all undergraduate requirements necessary to graduate in three years (usually 120 credits per CCAS degree). Students may also minor in any discipline, either inside or outside of CCAS's academic programs. A major benefit of being a BA/MD student is the opportunity to bring in unlimited AP credits, which count towards your undergraduate degree credits. Additionally, the MCAT is not required for current BA/MD matriculants.
GW SCHOOL OF MEDICINE AND HEALTH SCIENCES
The Doctor of Medicine (MD) degree at GW SMHS provides a medical education that prepares students for residency training, educates leaders in medicine and science, promotes service and culture, and advances the delivery of healthcare overall. The MD Program is designed with three phases: (1) Fundamentals of Medicine, (2) Fundamentals of Clinical Practice, and (3) Transition to Advanced Clinical Practice. Phase 1 primarily focuses on core basic science principles and basic clinical skills, and it is organized into organ system-based blocks that are dispersed throughout the fall and spring semesters. Phase 2 begins after a two-month study period for Step 1 of the USMLE (i.e., March/April of M2). Phase 2 consists of a series of clerkships and elective sequences that prepare student doctors for training in any fields of interest. Phase 3 is the final year of study and includes a few required advanced clerkships. The primary objective of Phase 3 is to prepare medical students for their transition to residency.
The Scholarly Concentration Programs is associated with the medical curriculum and where students can select a program of study associated with healthcare outside the standard clinical curriculum. Examples of programs include, but are not limited to, Global Health, Health Policy, Integrative Medicine, or Disaster Medicine.
PROGRAM EXPERIENCE
The GW Seven-Year BA/MD Program has enriched my undergraduate experience tremendously. Though only a select few of the pre-medical community at GW is in Seven-Year, students in the program have stuck together to form a tight-knit community of endless love, support, and guidance. Nearly every individual in the program will make a life-long friendship from their time pursuing an undergraduate and medical education at GW. Seven-Year provides you with a new sense of family, combining all our individual interests into one eccentric, diverse group of individuals who are all equally minded about medicine. Professionally speaking, GW offers unique opportunities that are unalike any other BA/BS-MD degree program. Foggy Bottom is in the heart of D.C., granting students access to George Washington University Hospital, Children's National Health System, the Washington DC VA Medical Center, and many other healthcare centers that further expand the breadth of exceptional preparedness a GW student will have on their path to medicine.
If you are a high school student interested in applying to BS/MD programs, The Perfect Med team is here to help. Please reach out to learn more about our services or any other questions you may have!