Everything you need to know about Saint Louis University's 8-year BA/BS+MD Medical Scholars Program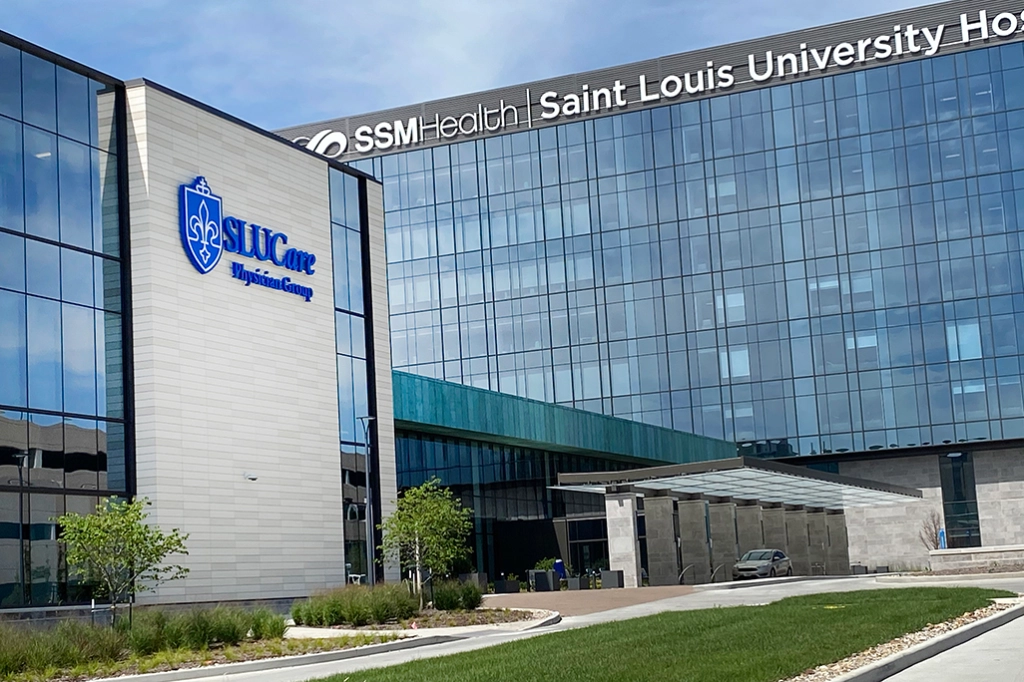 By: RA, alumni
Overview of the Program:
Saint Louis University offers an 8-year combined BA/BS+MD Medical Scholars Program with Saint Louis University School of Medicine. This program is geared towards academically gifted high school graduates who are committed to pursuing a career in medicine.
Requirements to apply:
Medical scholars program online application
2 short essay questions
Resume/CV: list of service, leadership, and extracurricular activities
2 letters of recommendation (can be same as those for general SLU admission if preferred)
General SLU application
Program requirements:
3.65 cumulative GPA at the end of each academic year
3.65 math and science GPA at the end of each academic year
Take the MCAT (minimum score: 500)
Must take all math and english classes required for graduation by the end of sophomore year.
Interview with medical school at the end of sophomore year.
Program statistics:
Number admitted to program: 130
# dropped from program due to GPA: 95
# interviewed by medical school: 35
# admitted by medical school: 30
Undergraduate Experience:
Major: any major
Minor: Required to do biology minor if not doing biology major
Study abroad: allowed and encouraged. SLU has its own Madrid campus where a lot of students go for a summer semester.
Extracurriculars:

Alpha Epsilon Delta (Pre-health club)

Dance teams: SLU Shakti (bollywood fusion), Raas (Indian folk dancing), hip hop

Acapella: male, female, mixed, and cultural teams

Housing: guaranteed 4 years of on-campus housing

Freshmen year: dormitory. The new dorms have 2 people per room and 2 rooms sharing one full bedroom (4 people to 1 bathroom)

Sophomore – senior year: apartment style housing
Medical School Experience:
Year 1: Biochemistry, Anatomy, Neurology, Immunology, Pharmacy, Epidemiology, Genetics, Histology, Physiology

Team sessions with each block to start discussing basic clinical cases together

Objective structured clinical examination (OSCE) sessions: learn how to do basic physical exam techniques on fake patients (i.e. listening to heart and lungs, doing a full neurological exam, etc)

Given access to Step 1 study material: Firecracker and question bank

At the end of each block, have a National Board of Medical Examiners (NMBE) exam

Year 2: Organ system based learning

Further OSCE on speaking with difficult patients, giving bad news, and completing a full physical exam

National Board of Medical Examiners (NMBE) exam at the end of each block

Classes end at the end of February

8 weeks study period (End Feb – end April) to study for Step 1

Average step 1 score: usually the national average 227-230

Year 3: Basic clinical rotations (Internal medicine, general surgery, pediatrics, OBGYN, family medicine, psychiatry, and neurology). Exam at the end of each rotation
Year 4: Clinical rotations, residency interviews
Matching into residency: SLU usually has a 95-100% match rate in all specialties, including dermatology, orthopedics, radiation oncology, radiology, internal medicine, surgery, pediatrics, and many more.
Why SLU BS/MD?
You will receive extensive support from the undergraduate department and the medical school to ensure your success.
During undergrad, you will have access to a large pool of research projects and volunteer opportunities, such as tutoring, teaching teenage mothers, caring for children with no home at Crisis Nursery, and food drives. You will also have access to shadowing at SLU Hospital; the doctors are very open to allowing Medical Scholars shadow.
During medical school, you will receive very good training clinically. The alumni feel very prepared for residency and are able to handle more volume and more complicated patients than are usually expected. Because SLU Hospital is located in the center of St. Louis City, the kinds of illnesses and diseases that are seen at this hospital are considered to be in the top 1% of severity in the country.
The community at SLU is wonderful. You will make many of your lifelong friends during the 8 years here. 4 of my bridesmaids were classmates of mine. This program will give you more than just a great education and great opportunities. It will give you access to a community that is forever tied together. SLU alumni are always willing to help each other, regardless of whether they know each other.