Spotlight on Yeshiva University and the Albert Einstein School of Medicine's New BS/MD Program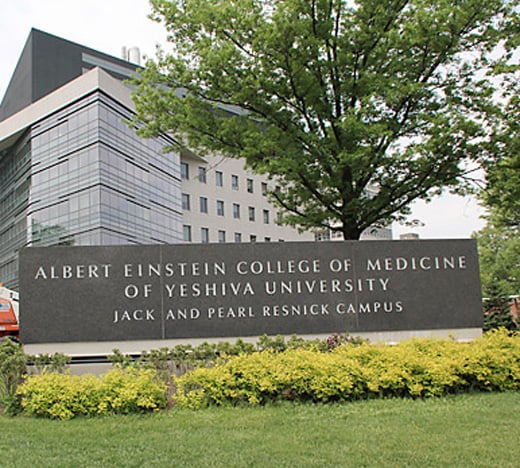 In this spotlight, I'd like to introduce and analyze a recent program, considering its advantages and drawbacks. On January 15, 2021, Yeshiva University (YU) and the Albert Einstein School of Medicine launched an innovative partnership, the B.A./B.S.-M.D. program. This collaboration presents a unique opportunity for aspiring medical professionals. Let's delve into the key aspects of this program.

To be eligible for this program, students need to meet specific criteria. YU and the Albert Einstein School of Medicine require a minimum SAT score of 1460 or an ACT score of 32, along with a commendable grade point average of 94. Each year, only a limited intake of 10 students will have the privilege of being accepted into the program. However, it is noteworthy that meeting these prerequisites is just the beginning. Admitted students must also sustain an undergraduate GPA of 3.75 and achieve a minimum MCAT score of 515, equivalent to the 90th percentile. Remarkably, even after fulfilling these conditions, there remains a possibility of rejection from Einstein, underscoring the elements of a true BS/MD program.

The chief advantage of this program lies in the competitive edge it affords participants. By being part of this initiative, students gain a strategic advantage over other applicants, potentially enhancing their prospects in the challenging field of medical school admissions. However, it's important to acknowledge that since the program's is new no class has yet progressed from this program into medical school, the actual acceptance rate for its participants remains to be seen.

In general, I tend to counsel my students to exercise caution with such specialized programs. The rationale behind this advice stems from the fact that candidates with a 3.75 GPA and a 515 MCAT score possess a strong likelihood of securing admission to numerous esteemed medical schools. To provide context on MCAT scores, it's worth noting that the exam spans a scale from 472 to 528, with the median score hovering around 500. Accepted students typically exhibit an average MCAT score of approximately 510 or above, showcasing the competitive landscape of medical school admissions. Similarly, the average accepted GPA for prospective medical school students stands around 3.7 or higher on a 4.0 scale.

Furthermore, Yeshiva University offers an alternative direct program in conjunction with The Upstate Medical University College of Medicine (SUNY). This distinctive program presents a true BS/MD path, guaranteeing admission to medical school upon acceptance and obviating the need to undertake the MCAT or reapply to medical school. Eligibility for this program is contingent upon a minimum SAT score of 1360 or an ACT score of 29.

With approximately 40 BS/MD programs available, it becomes crucial to closely examine the intricacies of each program. It's essential not only to understand their application prerequisites but also to make sure the criteria for successfully advancing into medical school is achievable and reasonable.