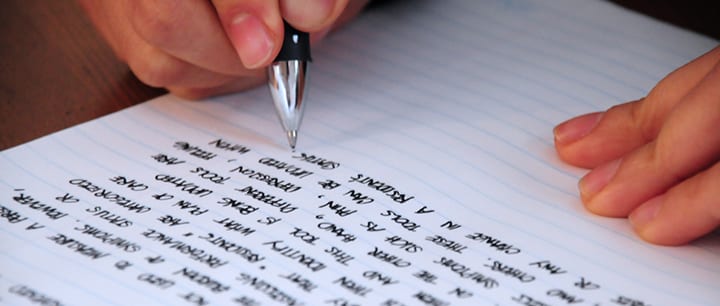 Creating a strong college admissions essay is crucial for making a positive impact on the people who decide admissions. Different colleges have varying essay requirements, and I usually group essays into three main types: the Common App essay, the "Why Medicine" essay for BS/MD programs, and the additional essays that some colleges request. We will break this up into a 3 part blog series, the first one focusing on the Common App essay.
The first and most challenging essay to start with is the Common App essay. The Common App provides several prompts to help you begin, but it's important not to just answer them directly as you would with the additional essays. Instead, this essay is a chance to reveal your true self to colleges. It's not a list of your accomplishments or activities; it's an opportunity to discuss your growth and increased maturity.
I encourage students to use this essay to showcase their development, maturity, and self-awareness. Talking about setbacks or challenges they've conquered can highlight their resilience and personal growth. Similarly, reflecting on experiences that have deeply affected them can provide important insights into their character and motivations.
The purpose of the Common App essay is to offer colleges a glimpse into your personality and who you are as an individual. It's not just about showing off achievements. As you write your essays, remember to organize your thoughts, use engaging details to bring the story to life, and explain how your experiences connect to your future plans.
Here are some more things to consider when writing your Common App essay:
Be Genuine: Stay true to yourself in your writing. Admissions officers want to understand you as a person, so avoid using a tone that doesn't feel like you. Be authentic and honest in sharing your thoughts and experiences.
Start Strong: Begin with an interesting introduction that captures the reader's attention. You can use a story, a thought-provoking question, a vivid description, or a personal reflection.
Stay on Topic: Stick to a central theme or message throughout your essay. Avoid trying to cover too much; instead, delve deeply into one or a few important aspects of your life.
Show, Don't Tell: Use specific examples, stories, and descriptive language to illustrate your points. Rather than just stating facts, demonstrate how these experiences have shaped you.
Emphasize Growth: Share situations where you faced challenges, learned from them, and grew. Admissions officers want to see your ability to adapt and learn from your experiences.
Edit and Revise: This is crucial. Your essay won't be perfect on the first try. The initial drafts are about getting your thoughts down. At The Perfect Med, your advisor will help you edit your essay to achieve perfection, but it's important to have those initial drafts. Producing a strong Common App essay takes multiple edits; don't let writer's block stop you from starting.
Avoid Clichés: Stay away from overused phrases or clichés. Aim for originality and uniqueness in your writing.
At The Perfect Med, each student and advisor have different writing and editing styles. Before students begin writing, I arrange a brainstorming call to discuss potential essay topics and how to shape the essay for each one. This way, we can identify the strongest topic without students having to write multiple essays. For the first draft, I recommend jotting down main ideas for each paragraph as bullet points. These points can be expanded into paragraphs in subsequent drafts. Usually, after 8-10 rounds of edits, their Common App essay is ready. At The Perfect Med, we understand the difficulty of this essay for students and how best to assist them in writing it.