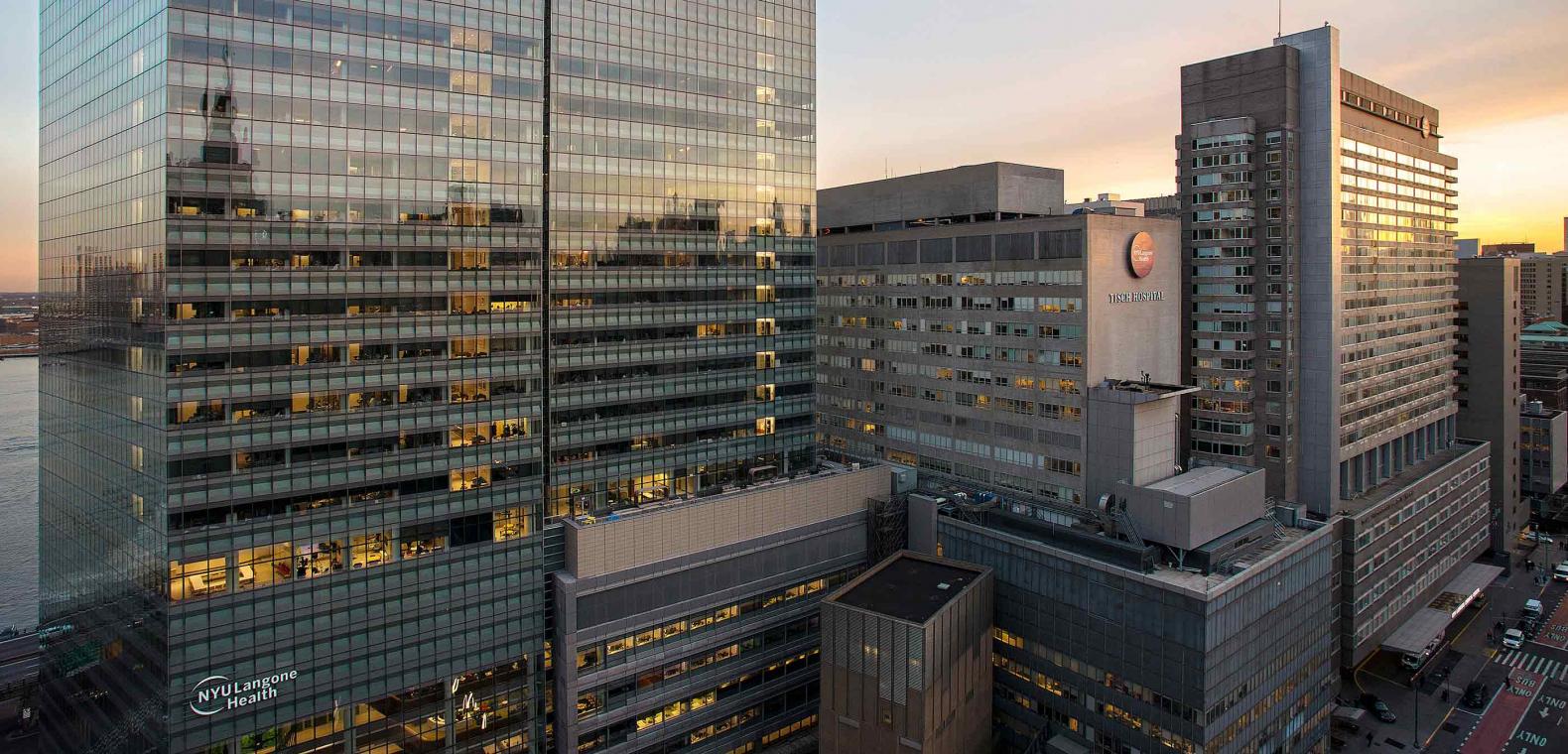 If you're a student interested in attending medical school, you may be considering applying to New York University Medical School (NYU). As one of the most prestigious medical schools in the country, NYU's program is highly competitive, with thousands of applicants vying for a limited number of spots each year. But what does it really take to get into NYU Medical School?
Understanding NYU Medical School's Reputation and Expectations
NYU Medical School's ranking and prestige
Before we dive into the admissions requirements for NYU Medical School, it's important to understand the school's reputation and expectations. NYU Medical School consistently ranks among the best medical schools in the country, and is renowned for its rigorous curriculum, top-notch faculty, and state-of-the-art facilities. As a result, NYU Medical School attracts some of the most talented and ambitious students in the world.
NYU Medical School's reputation is built on a foundation of excellence in education, research, and patient care. With a long history of producing outstanding physicians and healthcare professionals, NYU Medical School is widely recognized as a leader in the field of medicine. The school's commitment to innovation and discovery has led to groundbreaking advances in medical science and technology, and its graduates are known for their exceptional clinical skills and ability to provide compassionate care to patients.
The school's mission and values
At NYU Medical School, the focus is on training the next generation of physicians to be compassionate, innovative, and dedicated to improving the health of patients and communities. The school's mission is to provide a diverse and inclusive learning environment that fosters intellectual curiosity, creativity, and teamwork. Students at NYU Medical School are encouraged to collaborate with faculty, peers, and other members of the community to tackle complex health challenges and make a positive impact on the world.
NYU Medical School's commitment to diversity and inclusion is reflected in its student body, which is made up of individuals from a wide range of backgrounds and cultures. The school recognizes that diversity is essential to achieving excellence in healthcare, and strives to create an environment where all students feel valued and supported.
Notable alumni and faculty
NYU Medical School boasts an impressive roster of alumni and faculty members. Among the school's most notable alumni are several Nobel laureates, as well as numerous leaders in clinical research, healthcare policy, and public health. The faculty at NYU Medical School includes hundreds of distinguished researchers, clinicians, and educators, many of whom are internationally recognized experts in their respective fields.
NYU Medical School's faculty members are not only leaders in their fields, but also dedicated educators who are committed to training the next generation of healthcare professionals. They bring a wealth of knowledge and experience to the classroom, and are passionate about helping students develop the skills and expertise they need to succeed in their careers.
Overall, NYU Medical School's reputation, mission, and commitment to excellence make it an ideal choice for students who are passionate about healthcare and want to make a difference in the world. Whether you are interested in clinical practice, research, or healthcare policy, NYU Medical School provides the education, resources, and support you need to achieve your goals and make a positive impact on the world.
Admissions Requirements for NYU Medical School
Undergraduate coursework and GPA
NYU Medical School is one of the most prestigious medical schools in the country, and as such, has very high standards for its applicants. To be considered for admission, applicants must have a bachelor's degree from an accredited institution. Additionally, applicants must have completed certain undergraduate coursework in biology, chemistry, physics, and mathematics. The admissions committee looks for applicants with a strong academic record and a minimum GPA of 3.5.
However, having a high GPA is not the only thing that NYU Medical School looks for in its applicants. The admissions committee also values applicants who have pursued research opportunities, taken on leadership roles, and demonstrated a commitment to their community.
Medical College Admission Test (MCAT) scores
Another important factor in the admissions process is the Medical College Admission Test (MCAT). This standardized test assesses an applicant's knowledge and skills in the areas of biology, chemistry, physics, psychology, and sociology. While there is no minimum MCAT score required for admission to NYU Medical School, most successful applicants score in the 90th percentile or higher.
It's important to note that the MCAT is not the only factor that NYU Medical School considers when evaluating applicants. The admissions committee takes a holistic approach to the application process, considering each applicant's background, experiences, and potential for success in medical school and beyond.
Letters of recommendation
NYU Medical School requires applicants to submit three letters of recommendation, at least one of which must come from a science professor or research mentor. These letters should speak to the applicant's academic ability, research experience, and potential for success in medical school and beyond.
It's important for applicants to choose recommenders who can speak to their strengths and potential as a future physician. This could include professors, research mentors, supervisors from healthcare-related jobs, or community leaders with whom the applicant has worked closely.
Extracurricular activities and work experience
NYU Medical School looks for applicants who have demonstrated a commitment to service, leadership, and community involvement. Extracurricular activities, volunteer work, and employment in healthcare-related fields are all viewed favorably by the admissions committee.
Applicants should aim to showcase their unique experiences and interests in their application. This could include volunteering at a free clinic, working as an EMT, or participating in a medical mission trip abroad. Whatever the activity, applicants should be able to demonstrate how it has shaped their perspective and prepared them for a career in medicine.
Personal statement and secondary application essays
Finally, applicants must submit a personal statement and several essays as part of their application. These essays should showcase the applicant's writing skills, as well as their passion for medicine and their reasons for wanting to attend NYU Medical School.
The personal statement is an opportunity for applicants to tell their story and explain why they are passionate about medicine. The secondary application essays are more specific and may ask applicants to reflect on their experiences or respond to ethical scenarios. Applicants should take the time to carefully craft their responses and ensure that they are thoughtful, concise, and well-written.
The Application Process
Applying to medical school can be a daunting process, but with careful planning and preparation, it can also be a rewarding experience. In this section, we will take a closer look at the application process for NYU Medical School and provide some tips and insights to help you succeed.
Timeline for applying to NYU Medical School
It is important to understand the timeline for applying to NYU Medical School so that you can stay on track and meet all of the necessary deadlines. The application process typically begins in the summer or early fall of the year prior to matriculation. This means that if you are planning to start medical school in the fall of 2022, you should start preparing your application in the summer or fall of 2021.
The deadline to submit an application is usually in late October or early November, with interviews taking place between November and February. Decisions are usually released in early spring, which gives accepted students plenty of time to plan for the upcoming academic year.
The American Medical College Application Service (AMCAS)
Like most medical schools, NYU Medical School uses the American Medical College Application Service (AMCAS) to collect and process applications. This centralized application service allows you to apply to multiple medical schools using a single application. To get started, you will need to create an account on the AMCAS website and fill out a primary application that includes your personal and academic information, as well as your MCAT scores and transcripts.
NYU Medical School's secondary application
After submitting the primary application, applicants who meet NYU Medical School's minimum requirements are invited to submit a secondary application. This application includes several supplemental essays and requires applicants to pay an additional fee. It is important to complete the secondary application as soon as possible to increase your chances of receiving an interview invitation.
When working on your secondary application, be sure to take your time and carefully consider each question. This is your opportunity to showcase your personality, values, and experiences, so make sure that your answers are thoughtful and well-written.
Interview process and tips for success
If you are invited to interview at NYU Medical School, congratulations! The interview is one of the most important parts of the admissions process, as it allows the admissions committee to get to know you better and assess your fit with the school's mission and values.
To prepare for the interview, start by researching NYU Medical School's programs, facilities, and faculty members. This will help you understand what makes the school unique and how you can contribute to its community. You should also practice common interview questions and think about how you can highlight your strengths and experiences.
During the interview, be sure to dress professionally, arrive early, and bring a copy of your resume and any other relevant materials. Remember to be yourself, stay calm and confident, and listen carefully to the interviewer's questions. If you don't know the answer to a question, don't be afraid to say so, but also don't be afraid to share your thoughts and ideas.
In conclusion, applying to NYU Medical School requires hard work, dedication, and a bit of luck. But with careful planning, thoughtful preparation, and a strong application, you can increase your chances of success and take the first step toward achieving your dream of becoming a physician.