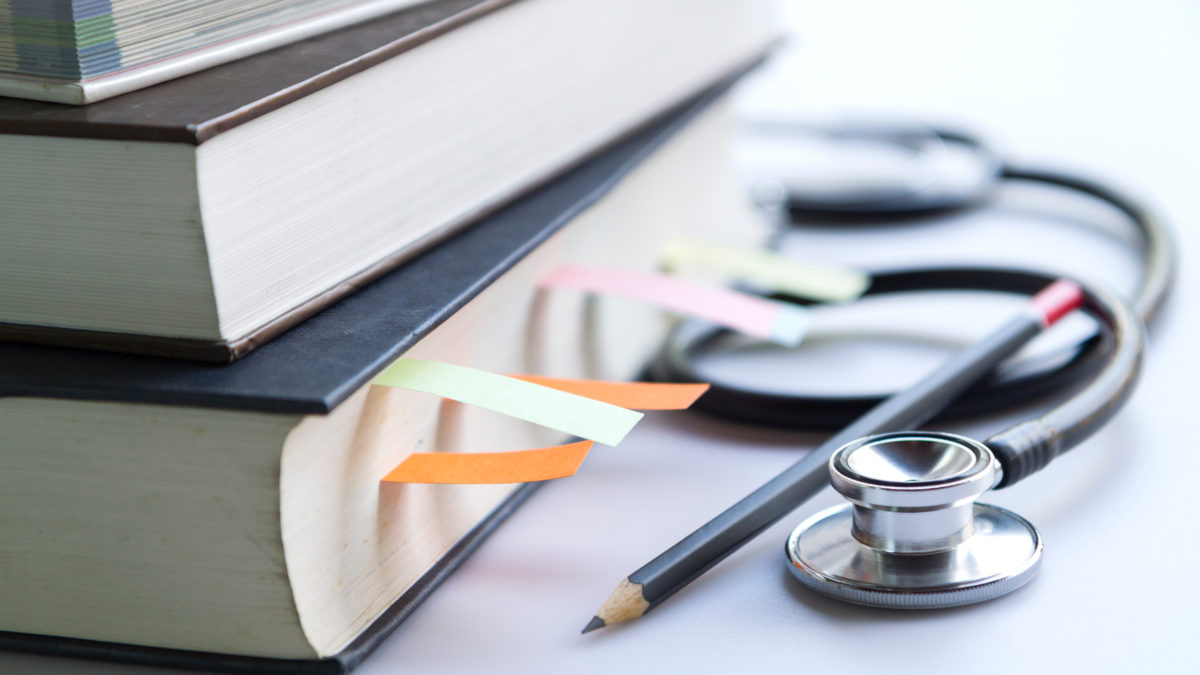 If you are considering applying to a BS/MD program in 2023, there are several essential factors you should keep in mind to increase your chances of admission. BS/MD programs are highly competitive and require thorough preparation. At the Perfect Med we prioritize maximizing our students' chances of gaining admission to their desired BS/MD programs. We understand the highly competitive nature of these programs and work closely with our students to provide a tailored program list that aligns with their aspirations. In this blog, we aim to share some valuable advice that we give to our students to increase their chances of success.
Most Competitive BS/MD Programs:
Brown University Program in Liberal Medical Education (PLME)
Rice/Baylor College of Medicine Medical Scholars Program
Baylor2Medical Track Program
Dual BA/MD Program with GW Columbian College of Arts and Sciences (George Washington University)
Penn State/Jefferson Accelerated Premedical-Medical Program
Rochester Early Medical Scholars (REMS)
University of Pittsburgh School of Medicine's Guaranteed Admission Program (GAP)
Case Western Reserve University
Mid Competitive BS/MD Programs:
University of Cincinnati Connections Dual Admissions (BS/MD) Program
University of Miami Miller School of Medicine's Medical Scholars Program
Temple University Combined Medical Program
Virginia Commonwealth University
Rutgers New Jersey Medical School (affiliated undergrad programs)
University of Illinois College of Medicine Guaranteed Professional Program Admissions (GPPA)
Early Medical School Acceptance Program at University of Alabama at Birmingham
Drexel University College of Medicine (affiliated undergrad programs)
Albany Medical College
University of Connecticut's Special Program in Medicine
4+4 BS-BA/MD Program at Hofstra
Florida State University Honors Medical Scholars (FSU BS/MD Program)
Least Competitive BS/MD programs
University of Missouri Kansas City's BA/MD program
Northeast Ohio Medical University's BS/MD program
University of Akron and Northeast Ohio Medical University's B.S./M.D. program
University of Toledo's BS/MD program
Saint Louis University School of Medicine (not a fully guaranteed 8-year program)
Stevens Institute of Technology/Medical School: New Jersey Medical School
How many and which BS/MD programs should you apply to?
For students interested in maximizing their chances of getting into a BS/MD program, we strongly recommend applying broadly to a range of programs. If you have competitive academic credentials (GPA > 3.9, SAT score > 1500, top 10% of high school class), it is essential to apply to at least 10-12 programs. We suggest selecting 2 programs from the most competitive list, 4 from the moderately competitive list, and 6 from the less competitive list. It's important to note that all BS/MD programs are highly competitive, so even the less competitive ones will still be more challenging to gain admission to compared to most undergraduate universities.
If you reside in a state that offers in-state programs with a preference for state residents (such as Texas or New Jersey), we highly recommend considering those programs. Being an in-state applicant provides an advantage, along with the opportunity for in-state tuition benefits.
Non BS/MD programs on the college list
Any student interested in BS/MD programs should also consider applying to regular undergraduate universities. It is crucial to avoid the risk of solely applying to BS/MD programs. While choosing the highest-ranked school you gain admission to may seem like the best option, it may not always guarantee the most success as a premed student.
For students who are certain about their desire to pursue medicine, it is worth considering small liberal arts schools. These universities typically have fewer students applying to medical school, which can result in a less competitive environment. Additionally, they often provide a more personalized and supportive academic experience, minimizing grade deflation and fostering a conducive environment for premed students.
Another option worth considering is applying to in-state schools, which can help save money for medical school. In-state schools often offer tuition benefits or lower tuition rates for residents, which can significantly reduce the financial burden associated with undergraduate education. Choosing an in-state school can provide a cost-effective pathway towards a future medical career, allowing students to allocate their resources towards medical school expenses and reducing the need for extensive loans or financial strain.
Writing essays for BS/MD programs
The two most important essays for BS/MD programs are your Common Application Essay and Why medicine essay. These essays are a crucial component of your application and provide an opportunity to showcase your unique qualities, experiences, and motivation for pursuing a career in medicine. In these essays you should reflect on your personal journey: Share your personal experiences, challenges, and moments that have shaped your desire to become a doctor. Discuss any relevant experiences, such as volunteering, shadowing, research, or internships, and highlight the impact they had on your decision to pursue medicine. Convey your genuine passion for medicine and your unwavering commitment to making a difference in people's lives. Discuss why you are drawn to the field, any specific areas of interest, and how you envision contributing to the healthcare field in the future. Emphasize your strengths, skills, and personal qualities that make you a strong candidate for a BS/MD program. This could include traits like resilience, empathy, leadership, problem-solving abilities, or cultural competency. Provide specific examples or anecdotes to illustrate these qualities.
It is important for supplemental essays you research the specific BS/MD program you are applying to and tailor your essays accordingly. Discuss how the program aligns with your goals and aspirations, and explain why it is a perfect fit for your educational and career objectives. Demonstrate that you have a deep understanding of the program's values, curriculum, and opportunities.
Choosing the Right BS/MD Program
Choosing the right BS/MD program can be a daunting task, but it's important to take the time to research and evaluate your options. While there are many factors to consider, including program reputation, structure and curriculum, location and campus life, and financial aid and scholarships, each of these factors can play a critical role in your success as a medical student.
Program Reputation and Rankings
When selecting a BS/MD program, it's important to consider the program's reputation and ranking. A program's reputation can impact your opportunities for residencies and job placements after graduation. Talk to professionals in the field, attend college fairs and information sessions, and research online resources to get a sense of which programs are the most well regarded.
It's also important to consider the program's ranking. Many organizations publish rankings of BS/MD programs, which can help you identify the top programs in the country. However, it's important to remember that rankings are just one factor to consider when making your decision.
Program Structure and Curriculum
BS/MD programs vary in structure and curriculum, so it's important to research each program to ensure it aligns with your educational goals. Program length, academic requirements, clinical exposure, and research opportunities are all important factors to consider when making your decision.
Some programs offer a traditional four-year undergraduate degree followed by four years of medical school, while others offer an accelerated program that can be completed in as little as six years. Additionally, some programs may require students to complete research projects or clinical rotations, while others may offer more flexibility in course selection.
Location and Campus Life
The location and campus life of the BS/MD program may also be important factors in your decision. Consider the cost of living in the area, as well as the proximity to medical facilities and research opportunities. Additionally, it's important to consider the student life offered by each program, including extracurricular activities and student organizations.
Some programs may offer a more traditional college experience, with on-campus housing and a wide range of social activities, while others may be more focused on academics and clinical experience.
Financial Aid and Scholarships
Finally, take a look at the financial aid and scholarship opportunities offered by each program. Medical school can be very expensive, so it's important to weigh your options and ensure you'll be able to afford the program you choose.
Many BS/MD programs offer financial aid and scholarships to qualified students. Additionally, there are many external scholarship opportunities available to help offset the cost of medical school. It's important to research these options and apply for as many scholarships as possible to minimize your debt after graduation.
In conclusion, choosing the right BS/MD program requires careful consideration of many factors. By researching each program's reputation and ranking, structure and curriculum, location and campus life, and financial aid and scholarships, you can make an informed decision that will set you on the path to a successful career in medicine.