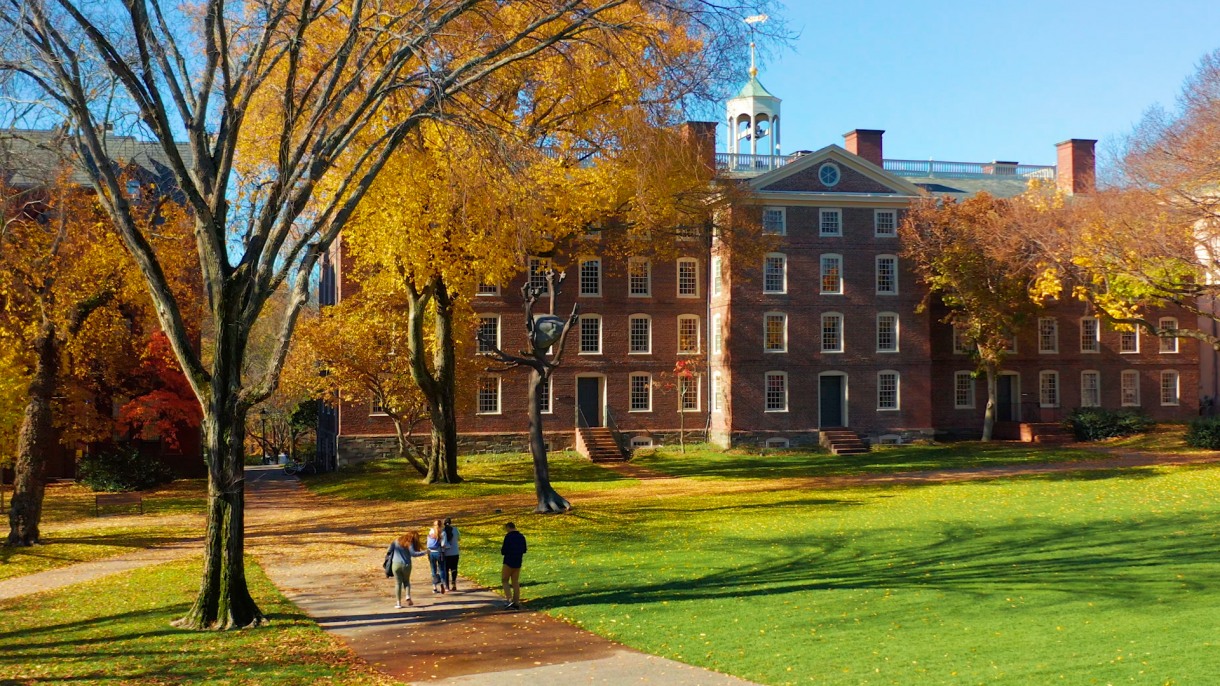 With Input from RD, current Brown PMLE student
More information on Brown PLME or any BS/MD program can be found by contacting us or call 617-398-PREP [617-398-7737]. Call or email us today for your free 30-minute consultation!
Program Overview:
Brown University offers a combined BA/BS + MD program with its medical school, the Warren Alpert Medical School, for about 50 students each year. Brown's Program in Liberal Medical Education (PLME) is not accelerated in order for students to take full advantage of Brown's open curriculum and liberal arts education during undergrad, which encourages interdisciplinary studies among the natural sciences, social sciences, humanities, and more.
Application Requirements and Statistics:
An application to PLME is an application to Brown and can be completed through Early or Regular decision via the Common Application. Applicants must complete Brown's supplemental essays along with three supplemental essays for PLME. Students can be accepted into Brown without being accepted into PLME. Because the Early Decision program is binding, PLME applicants can be required to attend the College without admission to the medical school. Students may not transfer into the PLME from another college. If students apply out to other medical schools, they lose their spot in Brown's medical school.
The PLME does not have prerequisites other than those required by the College, but PLME applicants are encouraged to take honors and AP offerings available to them. SAT and ACT scores were not required for the 2021-2022 cycle, but they may be required in future years. PLME applicants are encouraged to submit a video portfolio about themselves. There is no PLME-specific interview, although alumni interviews for undergraduate admissions were optional before the pandemic.
PLME class of 2019 statistics:
Number of applicants to PLME: 2641
Number offered admission to PLME: 94
20 Early Decision; 74 Regular Action
Number of PLME matriculants: 61
20 Early Decision; 41 Regular Action
Average SAT and ACT scores of matriculants over the last three years:
SAT: ERW 742, Math 770
ACT Composite: 34
Undergraduate Experience:
During undergrad, PLME students can explore Brown's open curriculum by pursuing one or more concentrations. Some PLME students choose to study STEM disciplines such as Biology, Biomedical Engineering, and Chemistry, though many concentrate in fields such as English, Public Health, History, Sociology, and more. Brown has an open curriculum, meaning that there are no general requirements that all undergraduate students must fulfill to graduate, though all students must complete two classes that meet a writing requirement. Brown students are also able to take classes at the Rhode Island School of Design (RISD). There are requirements for each concentration and for the PLME program. All PLME students must complete competency courses in Chemistry, Biology, Physics, Statistics, and Math and take humanities courses before graduating. PLME students who have received high enough scores on Physics AP or SAT II exams do not have to take additional Physics courses, and students with sufficient scores on the BC Calculus AP exam meet the Math requirement.
Many PLME students can also participate in research projects at Brown and at affiliated health care locations. They may do clinical, basic science, or public health research, as well as research in non-medical fields. Being in Providence for eight years allows PLME students to build long-term relationships with faculty and mentors in Brown-affiliated health care settings, such as the Rhode Island hospital.
There are also countless opportunities for PLME students to get involved in student organizations, clubs, sports, volunteering, and other extracurricular activities. For example, students may write for campus publications, play intramural, club, or varsity sports, volunteer at the Hasbro Children's Hospital, and engage in student organizing through campus activist groups. Students may take up to two gap years before medical school, and they can pursue additional Master's and PhD degrees through combined programs. The interests of PLME students are extremely diverse, and each takes a unique path through Brown's undergraduate program. However, they have the shared experiences of required PLME courses and PLME-specific social events, and many take overlapping coursework in the sciences and public health in preparation for medical school.
Why PLME?
PLME is directed at students who want to explore the breadth of a liberal arts education without the stressors of medical school requirements and applications. It offers students the ability to explore other disciplines alongside medical sciences, allowing them to become well-rounded physicians.
If you are a high school student interested in applying to BS/MD programs, The Perfect Med team is here to help. Please reach out to learn more about our services or any other questions you may have!